Lifestyle
15 Unique Eco-Friendly Gifts for Your Loved Ones
I'm here to help you find the memorable holiday gift choices that can help save the planet… but don't blame me when you can't decide which of these ideas you love most!
December 4, 2020
The holiday season is swiftly approaching and you're struggling to find the intersection between sustainability and showering your loved ones with gifts that show you care. Tis the season of wrapping sentimental DIY presents with Trader Joe's bags in an attempt to limit carbon emissions while breaking free from the tight grip of consumerism. Luckily, there are more than a few eco-friendly gifts that won't harm the planet in the process of bringing joy to your loved ones. I'm here to help you find the memorable holiday gift choices that can help save the planet… but don't blame me when you can't decide which of these ideas you love most!
Adopt a beehive: honey for your honey!
Ever fantasized about traipsing through tall grasses on a mild summer day to tend to your beehive collection, followed by an evening of tea with fresh honey? This fantasy is difficult to translate into reality without proper time, effort, and space, especially if you are allergic to bees. Enter: Adopt-A-Hive, where you can directly help honey bees without the struggles of running your own beehives. Adopt-A-Hive offers multiple gift sets— the Brood set provides purchasers with an official beehive adoption certificate, a printed photo of their hive, four quarterly update letters, and a 12 oz. honey bear. What's sweeter than honey for your honey?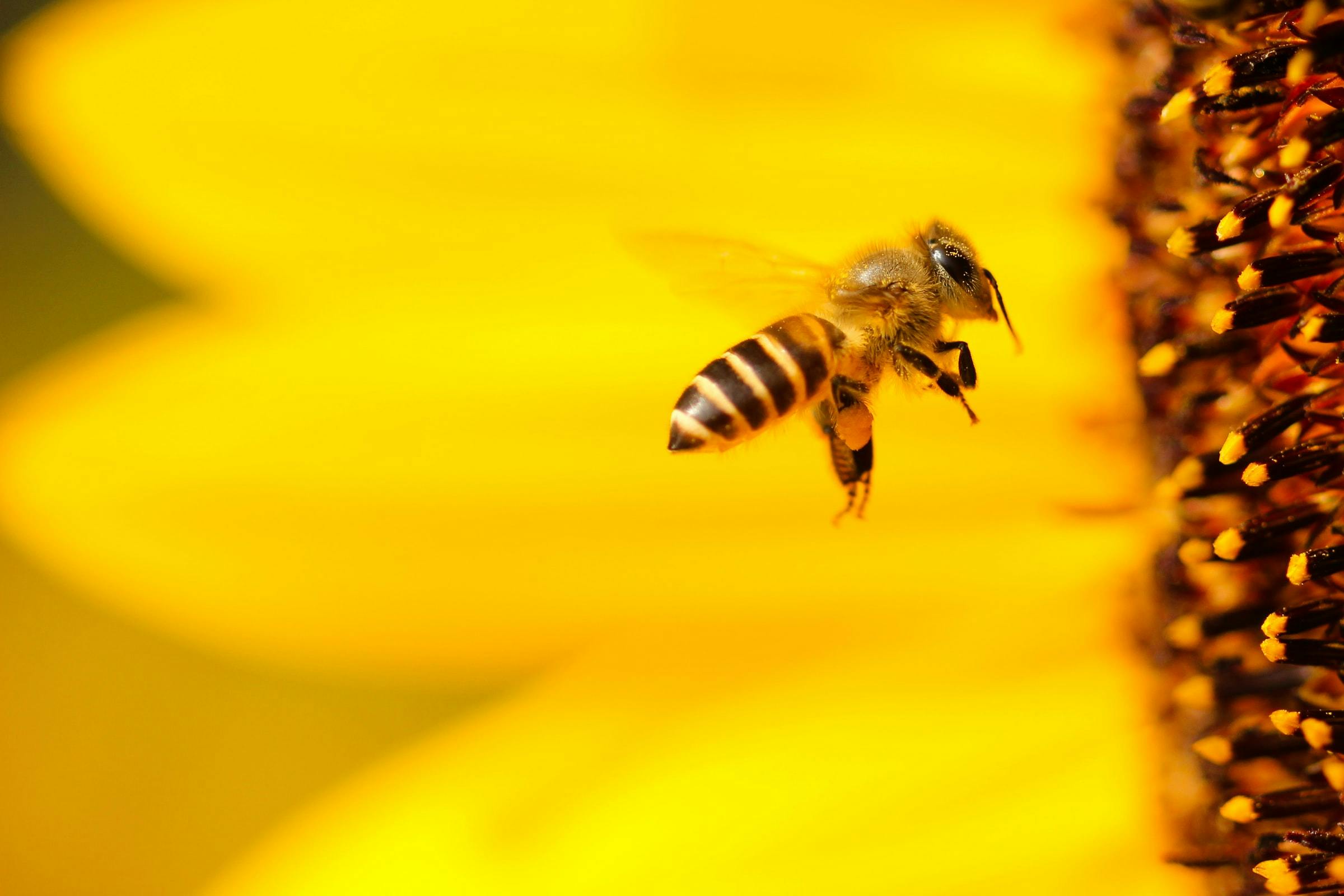 This is the FinalStraw
Reusable straws have reached their most convenient and stylish form with FinalStraw. FinalStraws compress easily into portable cases that can attach to keys, bags, or fit comfily in a pants pocket. The newly designed brush cleaner promises good hygiene for all. Choose from cases in Teal Tie-Dye, Porpoise-Ful Purple, and more. 
Ocean Sole: Flip Flop Art
Whether you're looking for a new art piece for your house, an eco-friendly toy for your child, or hoping to gift a meaningful art piece to a loved one, Ocean Sole is the perfect place to look. Ocean Sole transforms pollution from millions of washed up flip-flop sandals in Kenya into beautiful, 3D art pieces. Over 1,000 Kenyans are positively impacted through the collection of flip-flops and direct employment with Ocean Sole. The company also gives 10-15% of their revenue to beach cleanups, vocational and educational programs, and conservation efforts. Shop by impact, collections, animals, apparel, or give a gift card to someone with a knack for art. 
Swimwear made from recycled plastic waste!
What if we intercepted plastic waste before it headed to landfills and oceans then made swimsuits out of the plastic waste? Batoko did that. Their small batch, one-piece swimsuits have vibrant, unique designs of animals like orcas, puffins, and even "discosauruses" that are certain to be a big holiday gift hit for whoever is lucky enough to receive one. Batoko is turning sea trash into sea treasure and using bold art as a reminder of the wildlife we share this planet with. Batoko also offsets their supply chain and shipping emissions by partnering with Mossy Earth, who restore native forests in Europe.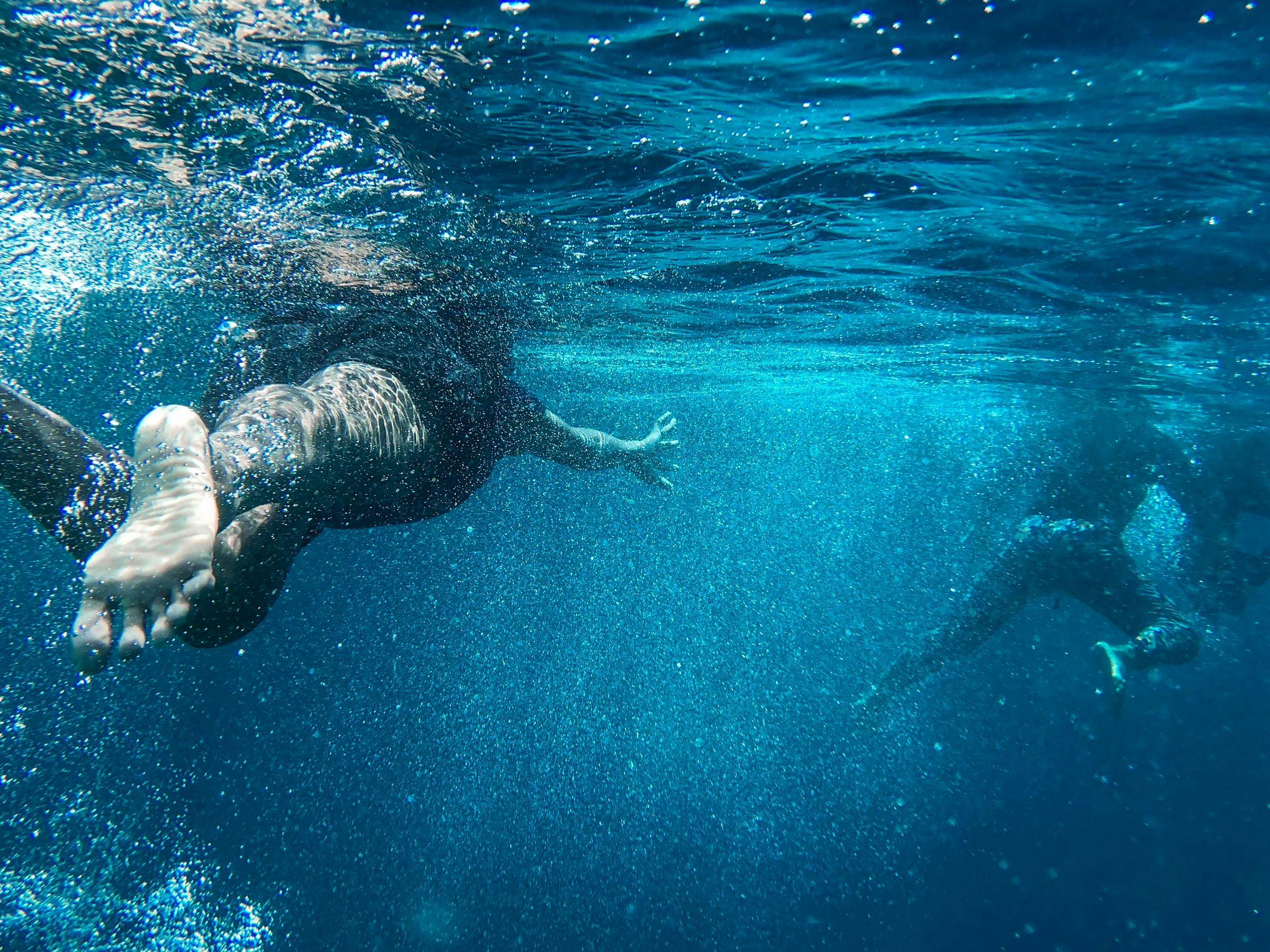 Unpaper towels from Zero Waste Store
Ethically sourced, zero waste products are the name of the game at Zero Waste Store. Their packaging is plastic-free and 100% biodegradable, lowering guilt levels for the shipping process. One of their most loved products is a paper towel alternative, Unpaper Towels, which naturally cling together on a paper towel roll or can be stored in a basket. Plus, the vintage lemon design is a great way to spark joy in yours or a friend's kitchen!
Gift cards that support projects around the globe
When you purchase a charity gift on Oxfam, you contribute to life-changing projects around the world. Choose a project such as Help for farmers facing climate change, and the money you spend on the gift card will go towards equipping farmers with tools to face worsening droughts and floods. 
Baby, toddler, and kids toys
The Plan Toys company creates eco-friendly toys for toddlers and kids of all ages made from rubberwood— a byproduct of the rubber industry— and wood from the sawdust of latex trees. Their products range in price and size and offer a sustainable, joyful experience for kids and the planet. You can also buy Fair-trade, sustainable children's toys from Wild Dill, where top products include Donut Knitted Baby Rattles— handmade by disadvantaged rural women in Bangladesh— and organic one-pieces.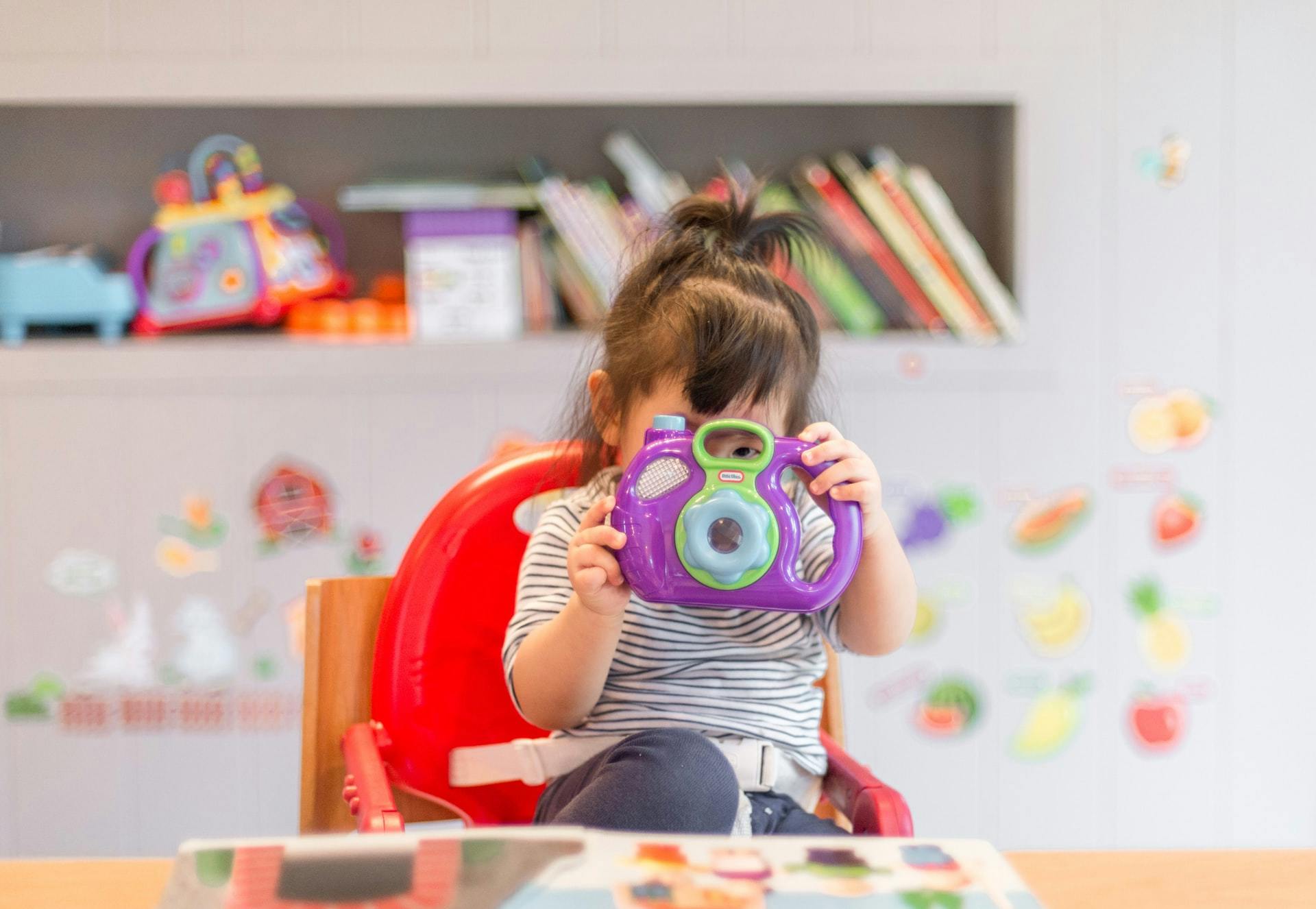 Gift baskets that give back
Our Green House is a socially conscious company that sources fair trade products that support the well-being of artisan and shopper families. They offer customizable gift baskets filled with eco-friendly products. You can also opt for the pre-selected gift sets, such as the Sunday Morning Pancake Lovers set, which has buttermilk pancake mix, organic maple syrup, a Turkish hand towel, and a donation card on how the gift gives back. 
Sustainable backpacks and bags
GOT BAG creates sleek, versatile backpacks, bags, and accessories out of ocean plastic. This is the perfect gift for an adventurer or someone in need of a bag for work or leisure. GOT BAG has a network of 1,500 fishermen that collect ocean plastic as by-catch. For the creation of each GOT BAG, up to 9 lbs of ocean plastic are recovered.
For yoga lovers: cork yoga mat!
The pandemic has altered our workout landscape in various ways. Luckily, Youtube is bursting with yoga instructors who are ready to help you and your loved ones maintain your physical and mental health from wherever you are. If you are looking to gift a yoga mat this season, Yoloha combines cork and recycled rubber in their eco-friendly yoga mats, creating the perfect non-slip surface for keeping up your yoga practice. They sell a plethora of delightfully designed mats so that you can find a style that best suits you. Yoga + Aloha = Yoloha!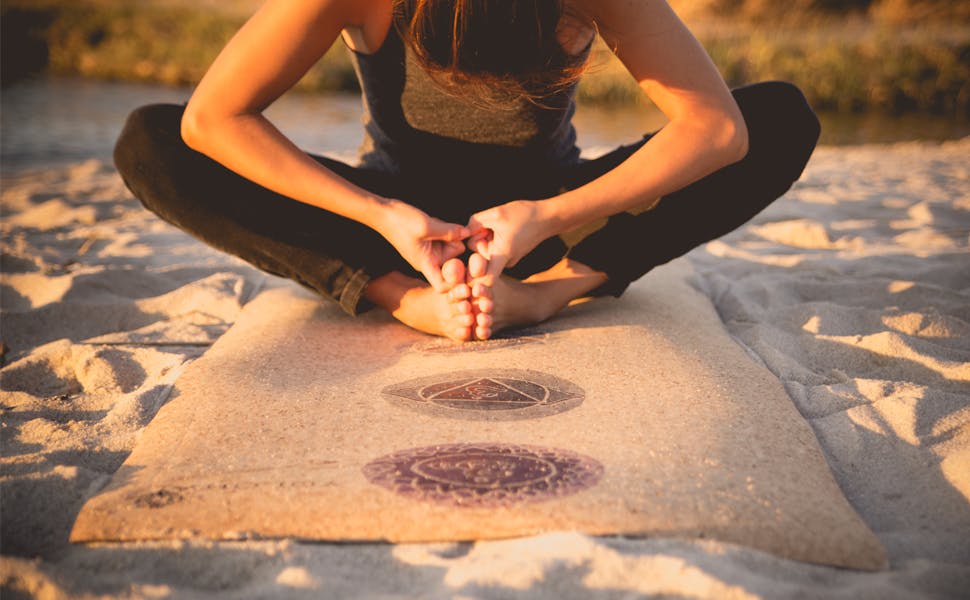 Men's grooming products
With no-shave-November in the past, razors and other men's grooming products might be pretty high up on a wish list or two. Earth Hero has plenty of options for razors, soaps, balms, beard oils, and more. 
Natural deodorant cream
Sustain Yourself created a plastic-free deodorant cream with readable ingredients like organic raw shea butter, organic coconut oil, organic arrowroot powder, and an intriguing medley of essential oils that varies by scent— choose between grapefruit, cedarwood, rose geranium, and lemon lavender deodorants. Their goal is to provide effective, sustainable alternatives to conventional store-bought deodorants that have chemicals and toxic ingredients. Full disclosure: while researching eco-friendly products this season, and after not wearing deodorant for the majority of the pandemic thus far, I ordered three jars of this plastic-free deodorant for myself and to gift to loved ones!
Fair trade coffee and other goodies
Check out Driftaway Coffee for personalized, farmer-focused and eco-friendly subscription packages as well as single bags and explorer kits for any coffee lover looking to expand their palate. The brand also uses 100% compostable packaging made with plant-based materials. 
Grounds for Change pairs gourmet fair trade coffee with a selection of fair trade organic tea, chocolate, and more. You can also gift their Coffee of the Month Club subscription that provides unique monthly coffees for 3, 6, or 12 months.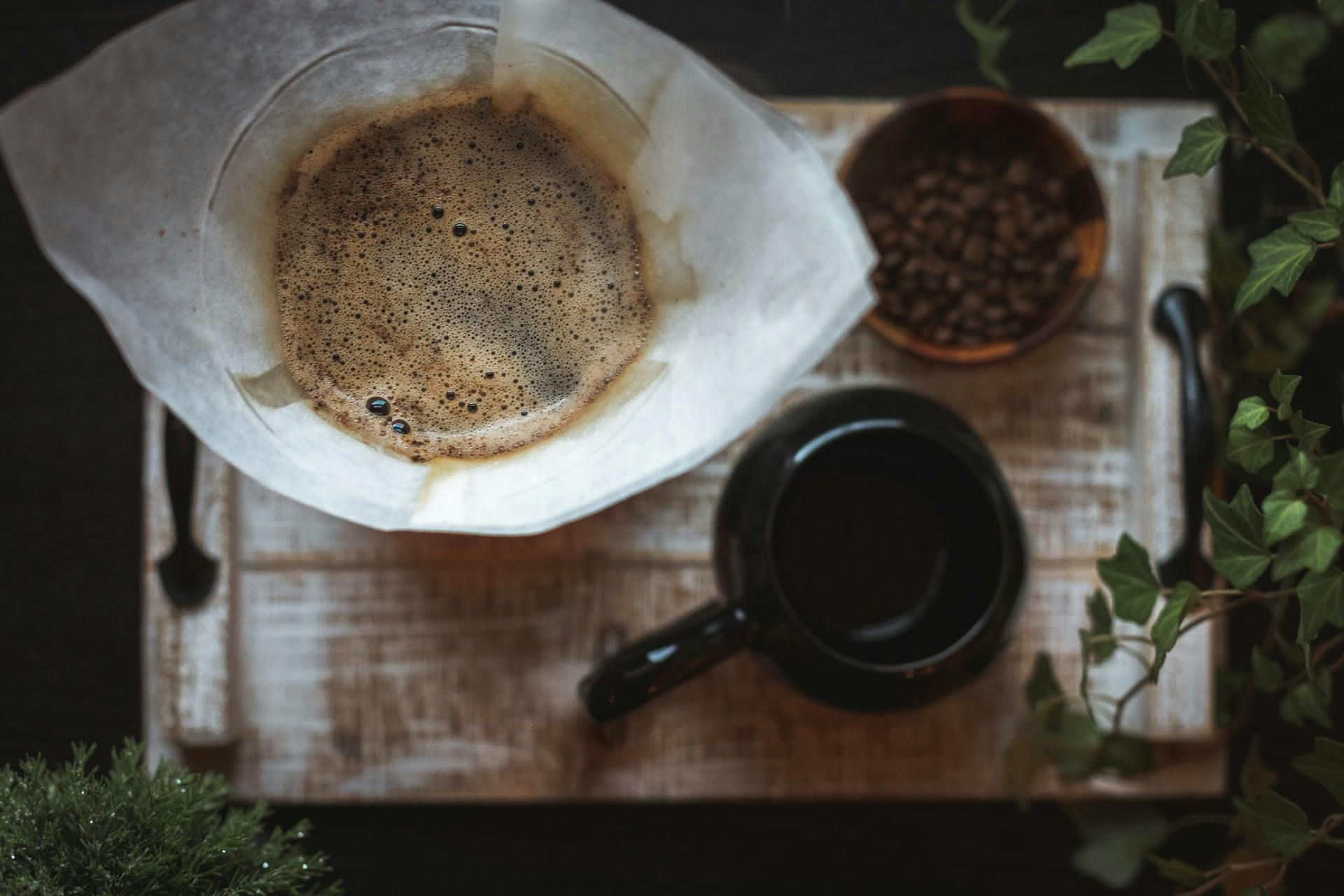 Chocolate-lovers' favorite stocking stuffers: Tony's Chocolonely!
If you or a loved one is as chocolate obsessed as I am, look no further for a sweet-tooth's favorite stocking stuffer than Tony's Chocolonely. Tony's chocolate supply chain is 100% slave free and they hope to eventually transform the entire chocolate industry to strictly rely on fair labor practices. They encourage environmentally-friendly practices in their farming, utilize recycled paper in their packaging, and offset their emissions through Justdiggit. You can use Tony's Store Locator tool to find local grocery stores that carry Tony's chocolate!
For outdoor adventurers: solar powered gadgets
For only $20, the lightweight MPOWERD Inflatable Solar Lantern can offer up to 12 hours of light after 7 hours in the sun! This is perfect for camping, hiking, biking, sailing, fishing, and more. 
The YOESOID Solar Charger is a waterproof, portable solar power bank with dual USB ports and a powerful LED light. This is another great gift for campers and nature lovers. 
Eco-friendly wrapping: try Furoshiki! 
Gift-giving becomes even more sustainable when you opt for reusable wrapping, especially given that wrapping paper can contribute 4 million pounds of waste to landfills each holiday season. This year, you might consider Furoshiki; furoshiki are squares of fabric that can be used for wrapping gifts or carrying items to and fro. Their versatility makes them great for wrapping anything from wine bottles to candles to oddly shaped nick nacks. The most sustainable way to incorporate furoshiki into your holiday season is to utilize fabrics or cloths that you already have. However, if you're looking to purchase reusable gift fabrics, Wrag Wrap uses recycled plastic bottles to create reusable fabric wrap.

Still lost? Find more planet-saving options at Earth Hero
If you're hoping to peruse an extra wide range of sustainable gift ideas, check out Earth Hero to find products that re-define 'good for the planet' while also hosting affordable deals!